Crete is an experience with a soul going back thousands of years. Let us guide you into it and introduce you to the culture, the gastronomy, the music and the dancing of our island. Hang out with us and discover the soul of Crete.
Including arrival drink and local finger food.
Visual introduction in English, French & German language.
PHOTO GALLERY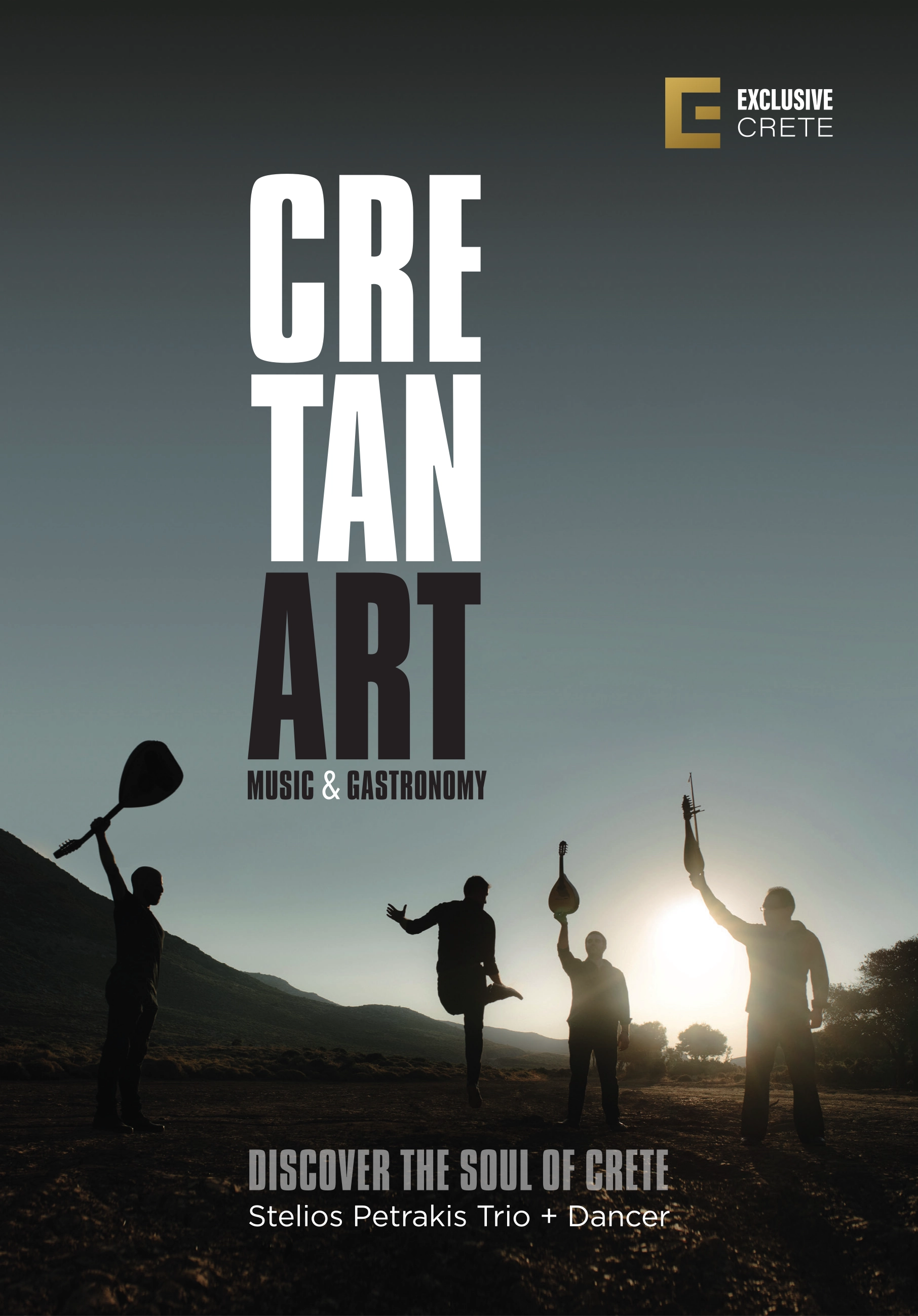 ---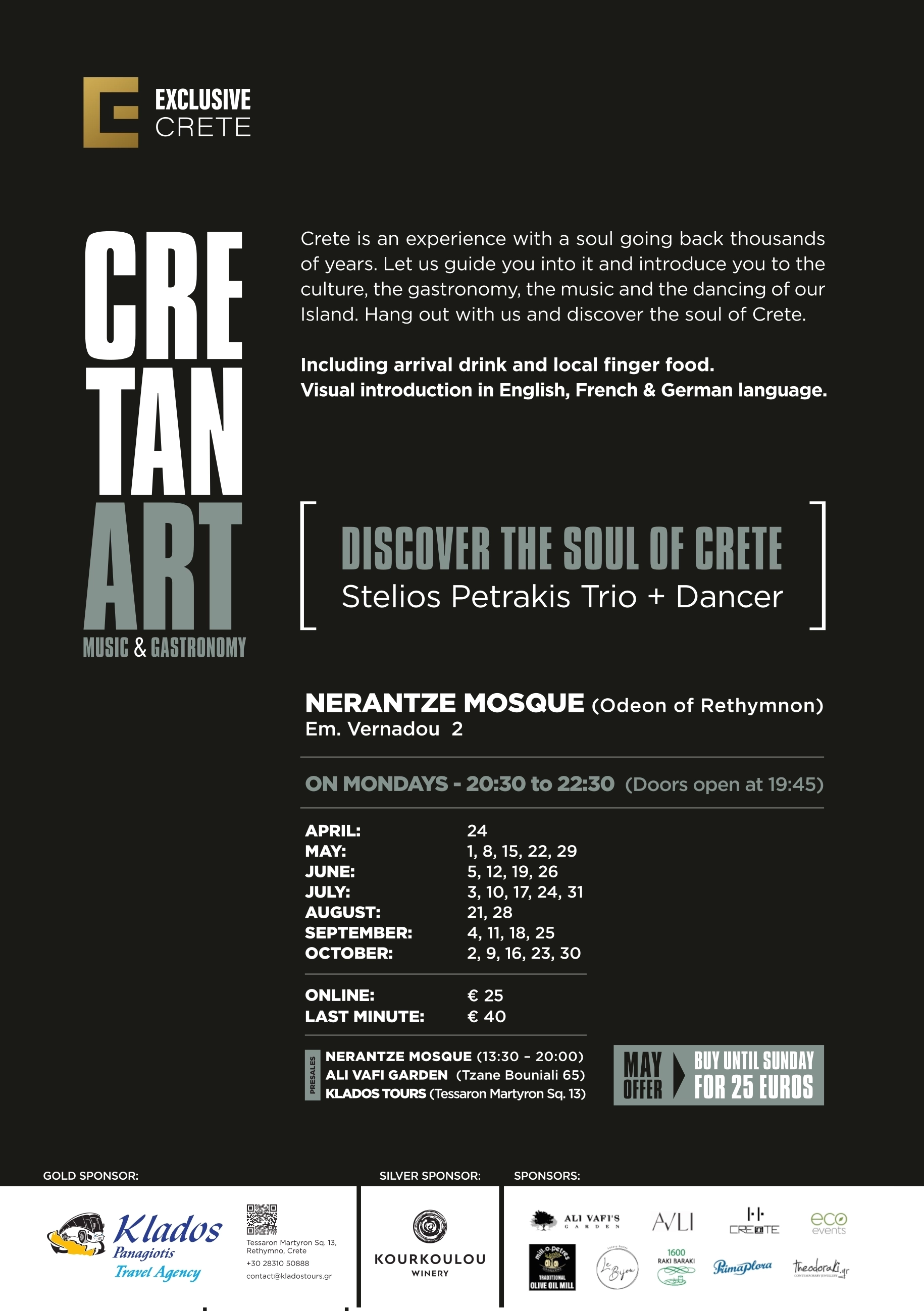 The Venue
Nerantze Mosque
(Odeon of Rethymnon)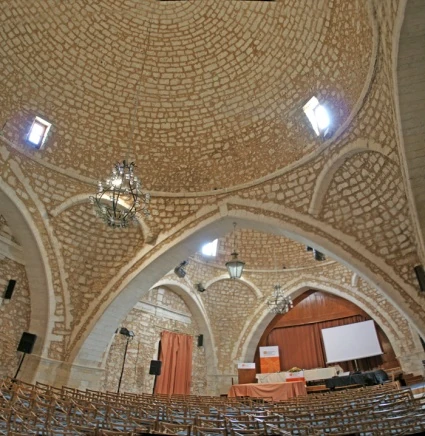 The building in the past was a Catholic monastery of the Augustinian Order named Santa Maria.
It has a rectangular shape and three semicircular domes. It possesses of one minaret which has two balconies, the tallest in the town (27m). It has many Renaissance elements, such as a circular skylight and Renaissance style windows and door.
The doorway of the church consists of two semi-columns on each side with Corinthian-style columns and a separate pedestal for each, which support the trigos. Above the door and below the threshold there is an arch, and a large fork in the middle of the bow. Semi-elliptical niches have been opened between the two columns on each side. The composition is believed to be based on the work of Sebastiano Serlio.
After the conquest of Rethymno by the Ottomans, the monastery was turned into a mosque, which was known as the Mosque of Gazi Hüseyin Pasha or the Neradje Mosque. The minaret was built in 1890, during the last years of Turkish rule in Crete, by the engineer Georgios Daskalakis.
Following the 1923 population exchange between Turkey and Greece and the departure of the Muslim population of Crete in 1924, the building was turned into a music school. It is also used as a concert hall for unique performances.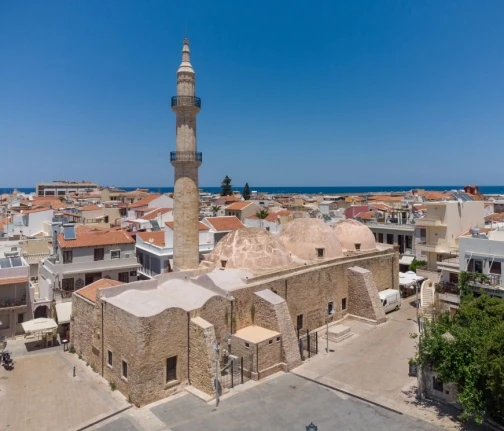 Stelios Petrakis
Lyra – Lute – vocals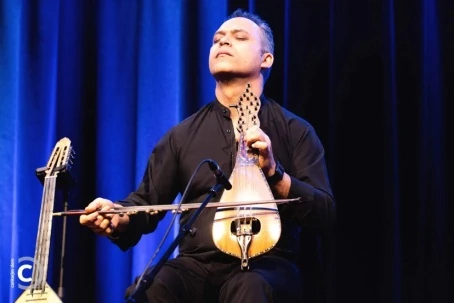 Music composer and musical instrument maker, Stelios Petrakis was introduced to the art of the lyre at a young age.
He has appeared in concerts and recordings with major musicians in world music (Ross Daly, Chemiranis) and traditional Cretan music (Giorgis Xylouris, Vasilis Stavrakakis).
In addition, he has worked with various international and Greek composers (Efren Lopez, Stephanie Economou, Manolo García, Christos Leontis and Stamatis Spanoudakis).
Today he is one of its main young exponents and innovators, listing nine personal records, many international distinctions. With his two current formations - the "Stelios Petrakis Quartet" and the "Lopez-Petrakis-Chemirani trio" - he travels his music all over the world, giving concerts in important halls and festivals worldwide such as Carnegie Hall in New York, Théâtre de la Ville and Philharmonie in Paris, Rainforest Festival in Malaysia, World Sacred music festival in Fes - Morocco and in Rajastan - India etc.
He maintains a manufacturing workshop in Heraklion of musical instruments making lyres, lutes and other stringed medieval and modern musical instruments.
Photo gallery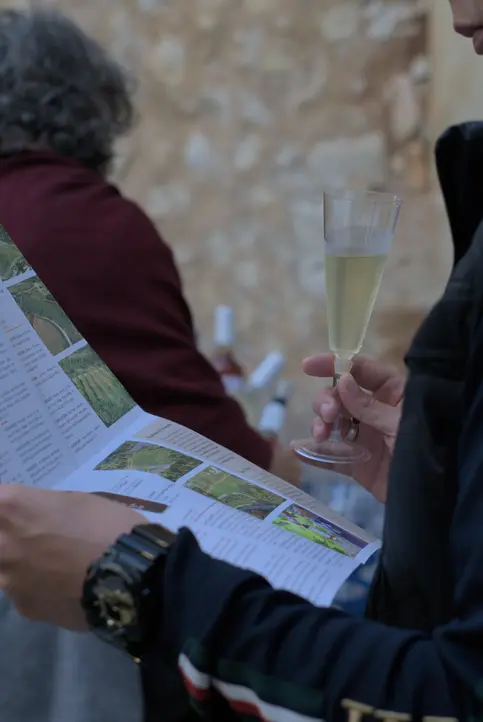 Schedule
APRIL: 24
MAY: 1,8,15,22,29
JUNE: 26
JULY: 3,10,17,24,31
AUGUST: 21,28
SEPTEMBER: 4,11,18,25
OCTOBER: 2,9,16,23,30
Cost
PRESALES: €25
LAST MINUTE: €40
Presale points
NERANTZE MOSQUE (13:30 - 20:00)
ALI VAFI GARDEN (Tzane Bouniali 65)
Who,what,where,when
Stelios Petrakis Trio + Dancer
Music, dance, wine & finger food.
DISCOVER THE SOUL OF CRETE
NERANTZE MOSQUE (Odeon of Rethymnon)
Em. Vernadou 2
Every Monday throughout the season at 20:30
Doors open at 19:45